Looking for a new profession? Keystone Home Group Realty is recruiting Real Estate Agents! Join the team and get a new beginning with a local West Michigan real estate business. Your new future starts here!
What is the value of your home?
2019 Number of Homes SOLD
We were referred to Robbie Bosch by an agent in Lansing to sell our "handyman special" in Ionia. She was upfront and honest about what we could expect and how we should approach the sale of the home. We met with Robbie on a Sunday afternoon, the house was listed on Monday and by that following Sunday she had an offer presented to us that we accepted....from listing to closing in less than a month. Robbie went above and beyond, traveling 40 min one way almost daily, was in constant contact and always upbeat and positive and answered all our questions. We never felt as though our home in need of a lot of TLC was anything less than a high-priced home. Would recommend Robbie to anyone looking to buy or sell a home.
Shawnee P.
We love Robbie. She is a work horse and will not let you get into something that isn't right for you. She's ethical, very responsive, and will find the best house for your needs!
Beth D.
Robbie, is an amazing business woman who I would HIGHLY recommend if you are looking to buy or sell a home. Very dependable and personable which is what I would look for in a real estate agent.
Kim B.
Paul is an extremely competent and professional. He is a state of the art Realtor and always keeps his clients' interests at the forefront. He uses a property staging expert and the newest imaging technology for photography and aerial drone views. He did a detailed market analysis of our home and has been a valuable partner as we search for our new home. Thanks Paul for a great experience!!!
Dave A.
Robbie is funny, kind, effective and she cares about her clients and wants nothing but the best for them. She made our home search and buying process easy. I would definitely recommend her!
Jason N.
Jordan was a great guide to finding a home. His knowledge of the area and honest evaluations were very helpful. I wound up with house in the location I wanted for a great value.
Jared S.
Jordan did a great job walking me through the sale process. There were no surprises and the sale went smoothly. He was accessible and always responded timely to questions. Thanks Jordan!
Pete B.
She met all my wife's and my expectations. Helped us plan and organize what we needed/wanted in our home. She was extremely knowledgeable and kind to us during the entire process. This was our first home we purchased and she helped us feel confident and secure in what we were doing.
Ryan T.
I was a first-time home buyer so i put all my faith in Paul. Any questions I had he answered and took care of everything. I couldn't have done it without him.
Jennifer M.
This was the first home we have ever sold on the open real estate market. Jordan knew the market, and did a great job of assisting us with pricing, educating us about the selling process and keeping us informed each week of what was happening. His knowledge, communication and relational skills helped ensure we knew what to expect at each stage. We were happy with the price we got, and Jordan facilitated a very smooth process for us.
Kris R.
Jordan and his team was very helpful and accommodating to our viewing schedule and first home buying needs! Jordan graciously attended 30+ viewings with us till we found 'the one', and then he continuously fought for our offer to be accepted and saw the sale went through to the very end. HIRE JORDAN PAINTER TODAY!
Brooke L.
Robbie provided very useful and helpful advice to my son and daughter-in-law recently in the purchase of their first home. Even though Robbie was not their contracted Agent she went out of her way to advise us on certain aspects of comparable sales in our area that helped them in their buying decision. Her advice helped them to decide not to purchase a particular home at a higher price and lower appraised value, which eventually led to their purchasing another home at a lower price with a higher appraised value. Robbie Bosch has proven to me to be very knowledgeable, responsive and enthusiastic in her field and I would highly recommend her to represent you as a real estate agent.
Matthew B.
Jordan is not like the other real estate agents who are only after the money. Not only has Jordan handled the sale of our personal home, but he has sold a rental property with complicated easements and restrictions. Jordan even helped on site with checking out a property multiple times that we also bought with him. Jordan was there to make sure we invest our money on a worthy property and to ensure us a smooth buying and move-in process. Jordan also has extensive network in all fields. He helped us getting all the information on the new property, connecting us with contractors and recommending us all kinds of professionals based on our house's needs. His job doesn't stop after the deal is closed; his aim at assuring your satisfaction until you move into your new house. We have our trust in him 100% and we strongly recommend them to anyone who wants to buy/sell houses.
Dan T.
Jordan was very professional and helpful throughout the whole experience. I highly recommend him and his team! Any questions were dealt with right away and communications were personal and prompt.
Dave T.
I recently moved to Grand Rapids for work and Paul was my realtor for purchasing a condo downtown. He was very helpful and professional throughout the entire process and I'd recommend Paul to anyone looking to buy or sell a home!
Alex C.
Jordan was great to work with. Very knowledgeable about the greater grand rapids housing market, and very quick to respond to questions and requests to look at houses. He goes above and beyond what other realtors do. I would highly recommend Jordan to anyone looking for a home.
Mike C.
Jordan has good strategic ideas and brings very helpful information to help set the right price. All of his advice was spot on and we sold our house in the first showing.
Cindi C.
Working with Robbie was an amazing experience! We were very nervous with today's market, to buy and sell our home! Robbie was there for us, guiding us every set of our way!!!! You will never find a harder working, more dedicated realtor then Robbie! We love you Robbie!
Dana B.
Jordan is unlike other realtors...he truly wants to see his clients in their dream home and not just cash in a paycheck. He understands the patience that goes into the home buying process and is extremely successful at it. We went to Jordan to help us buy a home after a horrible experience with another realtor and we are blessed that we found him. We couldn't be more thrilled with our home and it was due to Jordan's knowledge and help. Jordan Painter and his crew were amazing!
Stephanie F.
Paul was instrumental in helping us buy our first home. He acted with integrity in all aspects of the transaction and was an advocate for us. His is the only number you need when buying or selling a home
Andy O.
It was a pleasure working with Jordan and his team. He explained selling process, detailing each step that we would encounter, in such a way that there were no surprises along the way. Additionally, based on our home in our market in our price range that produced the desired results in the shortest possible time imaginable. While the listing looks like it was active for a few days, in actuality we sold our house within hours after our first open house. That sale was only possible because he knows what he's doing, working very hard to understand the latest trends of his industry and he also worked hard for us getting us top notch specialists to help us get the house ready to go. I recommend Jordan to all my friends and business associates as a trustworthy guy that will lead you to the best possible conclusion.
Pat Y.
Robbie is the best realtor in town. As a first-time home owner, I did not feel rushed into closing on a house. Robbie took the time to show us around and by the time we were making an offer, we had a good feel of the properties on the market. She was very honest in terms of offering her opinions on the houses that we had seen. I appreciated this virtue because as a result, I was able to find the right home for my family without feeling buyer's remorse. Her attention to detail enable us close on our house sooner than expected. Her negotiating skills enabled us to close right ahead of time and without having to incur nothing more than what we had budgeted for on initial costs. I highly recommend Robbie, especially for first time home owners like myself.
Tony K.
Robbie Bosch was an awesome agent to have to help purchase a home. She is a fun upbeat spunky realtor with lots of energy. She is very receptive as to what you as the client would like in a home and works her butt off to find you exactly what you are looking for. Robbie takes you in and makes you feel like a part of family. I wouldn't have any other realtor than her, she is awesome she has gone above and beyond her job to help us find the perfect home.
Alisha W.
Robbie did a great job selling our home. When we ran into difficulties with the unreasonable buyers after closing she stuck with us until we had it resolved. She did not need to do that, but she has integrity and goes above and beyond for her clients. THANK YOU Robbie!
Teresa K.
We met Paul at one of his listings. He was very knowledgeable and honest about the house. He was very down to earth and easy going which made us feel like we were dealing with a friend and not someone just trying to make a sale. We did not have a realtor yet so he offered to be ours and we were happy to accept. He was available any time we had questions or were interested in looking at houses. Every house we looked at, he would point out certain things we would've never noticed or even thought to look at. We finally found THE house and he was right there to walk us through everything and do all of the 'grunt work' for us. We could've never bought our house without him and we are so grateful that he offered to be our realtor! We would recommend him to anyone who is looking for a realtor!
Cassandra S.
Jordan was extremely professional, knowledgeable, and patient. We looked at nearly 40 houses with him until we found the right fit. He was always friendly and offered great advice. We would highly recommend him for anyone buying or selling!
David T.
As a first-time home buyer, I had a lot of questions and very little knowledge about the whole process of buying a home. Paul was with us every step of the way and ensured we felt knowledgeable and aware of what was going on throughout the whole process. He is very flexible and gives you the time.
Heather T.
We were recommended Jordan by a friend and we are so glad we went with him! As first-time home buyers we had no idea where to start or what to look for, but Jordan was patient, understanding, and willing to answer any questions. We walked through many houses and he was always honest and would point out problems and ways we could fix them.
Kaytlin E.
Robbie is a treasure in the real estate world. The buying process was fun & exciting...Robbie says none of her clients are allowed to be stressed! Communication was open and frequent, and Robbie showed us houses that interested us and listened carefully to our feedback, wants, and needs. We are young (24 and 25) and this is our first (and forever) home. Robbie respectfully and lovingly explained the intricate process of buying a home to us in a way that we could understand and we felt comfortable the whole way through. We LOVE our new home-it's everything we dreamed of and more.
Audra T.
Top notch agent! My wife and I were referred to Paul through a friend. We didn't know much about the area so we needed someone knowledgeable, honest, attentive, and sensitive to our needs as home buyers. Paul was all of that and more! Paul was responsive when we wanted to look at houses on short notice and helped us narrow our search to areas that were best for our needs. Paul showed patience and took the time to address any concerns we had through the home buying process. He is a top notch, competent agent and I would refer him to anyone looking to buy or sell a home!
Charles G.
My wife and I are new to the Grand Rapids area and as a result were in need of some honest guidance, we found that and more in Jordan. He was able to help guide us in our process to get the best possible house at a fair price in an area that best suited our family. It was evident that Jordan was not out to make a quick sale and subsequent profit. He was very thoughtful to getting us into the right house. I would recommend Jordan to anyone looking to buy or sale a house. Great experience.
Matt F.
Paul was very helpful. He is very friendly and he is a great listener. I felt like he knew what we were looking for and he found us a good balance of houses for what we asked for and what he thought we should look at. He was very knowledgeable about the different areas and school districts. He also was very flexible and made scheduling showings very easy.
Katie M.
We sold our home, and I can honestly say Robbie is a great realtor! She cares about her clients. She works hard to make the process of selling your home as easy as possible! She is always professional, prepared, and organized! If you are looking to sell your home, I would recommend Robbie listing your home.
Brandy S.
Brieana Rookus was great to work with, we recommend her to everyone. She made our house hunting so easy and walked us through the entire process. We had deadline to be out of our old house and into a new one and she made sure that happened ! Brie answered every question we had and took her time with us. She was their with us every step of the way, and we have been in our forever home for almost a month and we enjoy it everyday... Thank you Brieana Rookus for all your hard work!!
Trent P.
Jordan did a fantastic job helping us with the sale of our home. He is very knowledgeable about the market in the area and had great options for us. While Jordan did all of the work, I felt that we were in complete control with the sale of our home. He and his staff were very readily available to communicate with us via text, email or phone call.
Holly Y.
Jordan is an expert at his trade. He is incredibly responsive at calls, texts and emails. The client is his number 1 focus and puts their needs first. Jordan also is very knowledgeable in construction and offers candid, informative advice on picking the right home. There is no other realtor I would  rather choose than Jordan.
Aaron S.
Paul was recommended to me by a friend who had a great experience with him. As a first-time home buyer and completely new to West Michigan, I didn't know what to expect or look for, but right away Paul made me feel at ease with the process with his timely communication and warm demeanor. He is truly an expert in the field and is highly knowledgeable about the West Michigan area and homes- plumbing, electrical, structural, he knows his stuff! Paul taught me so much and helped me really hone in on what I wanted in a home. I am very happy with my purchase and most of all the overall experience because I learned so much about Grand Rapids, the home-buying process, and the ins and outs of my new home. I highly recommend Paul because he is an expert in the field, professional, and works hard to make sure his clients are well informed and happy with their purchase!
Vanessa J.
Jordan did a fantastic job navigating us through both the buying and selling process. He was always available for showings and to answer questions, and if he couldn't do it personally he had a great team who stepped in and took great care of us. He was very knowledgeable about all aspects of the  process, and his experience was a huge benefit to helping this be as smooth and worry-free as possible for us. He took care of all the scheduling and payment for contractors we worked with as a result of home inspections, and had referrals available for everything we needed. He did a great job working with our family and because of him a very stressful event was made much more enjoyable. We have recommended him in the past and will continue even more so now that we have had him personally handle our real estate needs. It was truly a pleasure working with him and his team.
Kerry B.
We wouldn't have made it in this crazy housing market without Jordan. He took the time to explain everything we would need to know about buying our first home up front. He also helped set expectations ahead of time on what we could do within our budget and more importantly how long it would realistically take to find what we wanted. He was very responsive via email/text/phone calls when a house came on the market we were interested in. Jordan is very knowledgeable and we trusted him 100% when putting in offers. This helped up feel really good about the entire process. I would recommend him to anyone looking to buy or sell and am going to miss our daily interactions!
Jamie M.
Paul was very responsive to our needs as a seller. He also had an accurate idea on what we were looking for in a new home. He took time to gather information and not take us on any unnecessary showings. He negotiated an excellent sale price and got us a great deal on our dream home.
Helen G.
Paul is professional, knowledgeable, and flexible. I had a great experience buying my first home because of him. He works hard and makes buying a home easy!
Mary O.
Welcome to Keystone Home Group Realty and thank you for visiting our website. We strive to be your best resource in West Michigan when it comes to selling or purchasing homes.  As Realtors it is our goal to provide the most up to date information, strategies, and advice to help our clients navigate the market. We pride ourselves on business growth that is built on over 90% of our clients being repeat or referrals. Our focus on education and planning ensures a smooth transition for our clients.
We would love to put our proven process to work for you!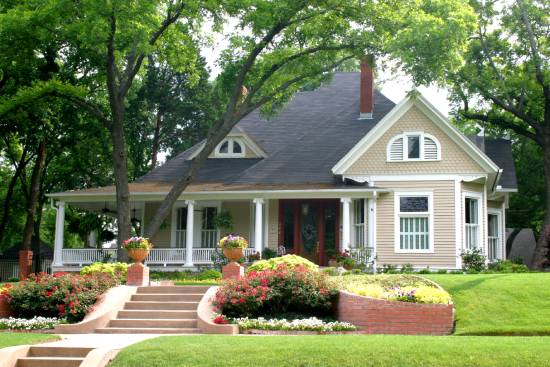 5211 Cascade Rd SE  Suite 150 Grand Rapids, MI 49546
© 2018 Keystone Home Group Realty, All Rights Reserved Web design and online marketing by Valorous Circle LLC